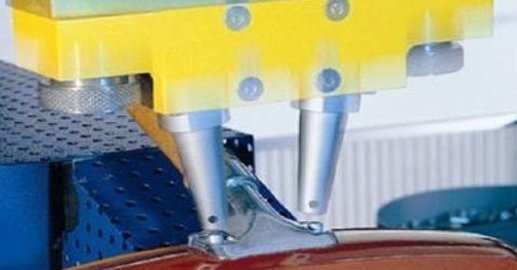 Capmac s.r.l. - Riveting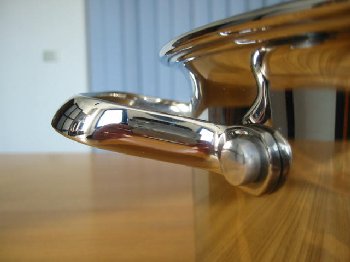 Riveting, means joining two parts by rivets. There are many typologies of rivets: tubular, semi-tubular, solid, auto-piercing... different materials: steel, aluminum, copper, stainless steel...and also different riveting technologies.

The riveting, is as an ecological joining process. It makes just a simple mechanical joining between two parts. This practice is not new at all, in fact, in the past was one of the main joining technique for buildings, bridges, ships and so on. Whatever, today the are new and innovating riveting machines and riveting installations which made the riveting process easier and safer.

Using riveting there are a lot of advantages. The ecological aspect has already been mentioned: the riveting process is completely free of fumes, sparks, vapours, oils and so on. With rivets it is possible to join different materials: plastic with steel for example, painted or covered material, composite and more. It is even possible to join more then two parts at a time.

The mechanical joining is guaranteed, constant and it's easy to evaluate the quality of the joining; in welding for example, the quality of the process is exclusively evaluable using sophisticated and expensive techniques.


In general the riveting techniques are considered a wasting time method: pre-piercing the parts, fill in with the rivets and rivet them is an expensive process.read all..

The type, the dimensions and the material of the rivet, must be defined considering the material of the components to be joined and the quality of the joining needed.read all..
Machines & applications

| | |
| --- | --- |
| | Panels |

White Goods
Components

Various
Components

Mechanical
components

Accessories for
Bakeries

Automated
Assembly

Second hand